SERVICES ARE COMPLETELY FREE AND ANONYMOUS. Walk-In is a non-profit, non-religious organization supported by donations and grants. All of our professional counselors volunteer their time. Clinics are all available via phone or computer on Zoom, and some are available in-person as well. Counseling is for individuals, couples, or families. No appointment or insurance needed.
*Walk-In will be closed on Thursday, November 23rd and Friday, November 24th for the Thanksgiving holiday. 
CLINIC HOURS:
In person: M, W, F 1 – 3p
Come to 2421 Chicago Ave, Minneapolis, MN 55404
By phone or computer:
M, W, F: 1 – 3p
M, T, W, Th: 5:30 – 7:30p

For counseling by phone or computer, follow these instructions:

Here's how to call in by phone:
During clinic hours, call (312) 626-6799. (If it is busy, try the next number in the list below, until you get through.) When you get a prompt, enter this meeting ID: 458-270-804#.
PLEASE DO NOT CALL WHILE DRIVING!
+1 929 205 6099 
+1 301 715 8592
+1 346 248 7799
+1 669 900 6833
+1 253 215 8782
(These are not toll-free numbers.)
Some people attend a clinic by COMPUTER, tablet, or smartphone. Your device just needs a working microphone.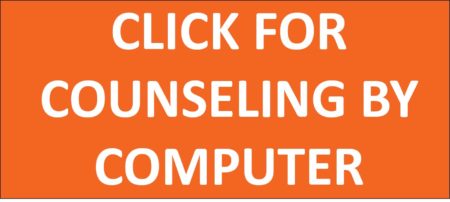 Or paste this link into your browser: https://zoom.us/j/458270804
You can also join a clinic using the smartphone "one-tap mobile" button:
When prompted, press #.
IF THE LINE IS BUSY, try the first link below. If that doesn't work, move to the next link. Or, use phone-in instructions above.
One-tap mobile 19292056099
One-tap mobile 13017158592
One-tap mobile 13462487799
One-tap mobile 16699006833
One-tap mobile 12532158782
Services for Spanish Speakers
Services for Spanish and Hmong speakers remain the same.  The client can simply call our main number (612-870-0565), dial extension 2, and leave a message with the call-back phone number.

Counseling by Appointment
If you have an upcoming appointment with a counselor, leave a voice mail for your counselor (call 612-870-0565) to find out how your appointment will be conducted now that in-person meetings are not possible.
Free Counseling Services
Counseling services are completely free and anonymous, with no appointment needed. SOME CLINICS ARE NOW IN PERSON! All of our professional counselors volunteer their time.