Note:  Walk-In clinics are closed on major holidays, the Friday after Thanksgiving, and when a holiday falls on a weekend, the weekday after.
For a printable page of our hours and locations, CLICK HERE.   
West Metro/Minneapolis
Walk-In Counseling Center
2421 Chicago Avenue S
Minneapolis, MN 55404
Accessibility is via a ramp at the rear of the building. Please ring the doorbell to signal staff. The main floor and downstairs restroom are wheelchair accessible. Parking on the street and in the rear lot can be arranged for those with special needs. It may be helpful to call before coming to ensure appropriate parking. (612-870-0565, ext. 100) We are in a yellow house located halfway between Franklin Avenue and Lake Street on Chicago Avenue. There is good bus service on Chicago Ave., Franklin and Lake Streets.  On-street parking is available.
Walk-In Clinic Hours (no appointment needed)
Afternoons                                     
Monday, Wednesday, Friday:   1:00 – 3:00
Evenings
Monday through Thursday:     6:30 – 8:30
East Metro/St. Paul  (Walk-In Partner Sites)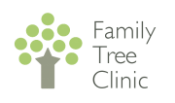 Walk-In at Family Tree Clinic
1619 Dayton Avenue, #205
St. Paul, MN 55104
Fully wheelchair accessible; access is on the Dayton Avenue side of the building.  Take the elevator to the 2nd level.Located in a former school building, just west of Snelling on Marshall.  Buses run on both major streets.  Entry is on the north (Marshall) side of the building.
Walk-In Clinic Hours (no appointment needed)
Monday, Wednesday:   5:00 pm – 7:00 pm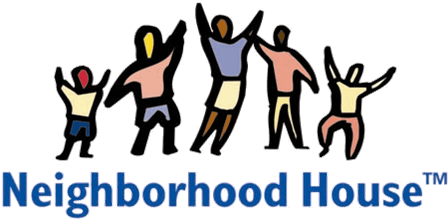 Walk-In at Neighborhood House
179 E. Robie Street
St. Paul, MN 55107
This site is fully accessible.Located in the Paul and Sheila Wellstone Center.
Walk-In Clinic Hours (no appointment needed)
Tuesday:   6:00 pm – 8:00 pm
*Starting January 2020, Walk-In will only be offering Tuesday evening clinic hours at our Neighborhood House location. There will no longer be clinic hours on Thursday evenings. 
First Lutheran Church –
Love Grows Here Wellness Center
St. Paul, MN
Walk-In provides support, information and problem-solving to participants at an open community event on Wednesday evenings from (approximately) September through April.  We do not provide 1:1 private counseling at this location.  For more information about the Love Grows Here Wellness Center, go to their website:   www.eastsidefirst.com/wellness.html or search Love Grows Here Wellness Center St. Paul.