Due to the COVID-19 virus, all walk-in clinics are phone-in or log-in only. Clinic hours are unchanged. To access counseling during clinic hours, follow the instructions on this page.
(For a printable version of this information, click here.)
IF YOU ARE ON A MOBILE PHONE, CLICK ON THE ONE-TAP MOBILE BUTTON BELOW:

Your phone will automatically enter the meeting ID. When prompted, press #.
If this doesn't work, try the first one-tap mobile link below. If that doesn't work, move to the next link. Or, skip to Landline instructions lower on this page.
One-tap mobile 19292056099
One-tap mobile 13017158592
One-tap mobile 13462487799
One-tap mobile 16699006833
One-tap mobile 12532158782
IF YOU ARE ON A COMPUTER, TABLET OR SMARTPHONE, CLICK ON THE BUTTON BELOW: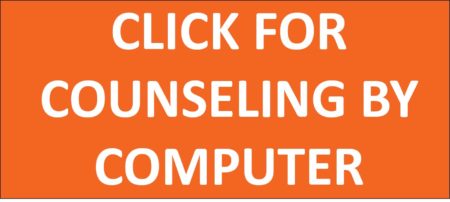 Or paste this link into your browser: https://zoom.us/j/458270804
IF YOU ARE ON A LANDLINE OR MOBILE PHONE
Call one of these numbers. If you get a busy signal, go to the next:
+1 929 205 6099
+1 312 626 6799
+1 301 715 8592
+1 346 248 7799
+1 669 900 6833
+1 253 215 8782
(These are not toll-free numbers.)
When prompted, enter this Meeting ID: 458-270-804
SERVICES TO SPANISH AND HMONG SPEAKERS
Services to Spanish and Hmong speakers remains the same. The client can simply call our main number (612-870-0565), dial extension 2 (Spanish) or 3 (Hmong), and leave a message with the call-back phone number.
CLINIC TIMES
The counseling clinics are open at the following times:
Monday 1-3 PM and 5-8:30 PM
Tuesday 6-8:30 PM
Wednesday 1-3 PM and 5-8:30 PM
Thursday 6:30-8:30 PM
Friday 1-3 PM
COUNSELING BY APPOINTMENT
If you have an upcoming appointment with a counselor, leave a voice mail for your counselor (call 612-870-0565) to find out how your appointment will be conducted now that in-person meetings are not possible.
WALK-IN'S PHILOSOPHY
During this challenging time of COVID-19, here is a brief statement about Walk-In's philosophy and practice:
Walk-In provides an essential service in this community, and we will continue to run counseling clinics as long as we have volunteers to staff them.
We are sure there will be bugs in this system and appreciate your patience as we try to work them out.
It is important for us also to keep in perspective the purpose of the disruptive changes happening around us, and not to respond with panic. At Walk-In we have been practicing social distancing and encourage everyone to do so. Collectively we can slow the spread of the virus and prevent hospital and health clinics from being overwhelmed.
This is, in fact, one of our primary roles here at Walk-In . . . counseling that helps prevent emotional and mental health issues from escalating and resulting in ER visits.
We are all in this together – social distancing is not just to protect ourselves, but also to protect our most physically vulnerable neighbors.