COUNSELING SERVICES ARE COMPLETELY FREE AND ANONYMOUS. Walk-In is a non-profit, non-religious organization supported by donations and grants. All of our professional counselors volunteer their time. Due to COVID-19, all clinics are now phone-in or log-in only. Counseling is for individuals, couples, or families. No appointment or insurance needed.
CLINIC HOURS:
Monday 1-3 PM and 5-8:30 PM
Tuesday 6-8:30 PM
Wednesday 1-3 PM and 5-8:30 PM
Thursday 6:30-8:30 PM
Friday 1-3 PM
For counseling during clinic hours, follow these instructions: (For a printable version of clinic hours and how to call in, click here.)
Most people call in by phone. Here's how:
During clinic hours, call 1 (312) 626-6799. (If it is busy, try the next number in the list below, until you get through.) When you get a prompt, enter meeting ID 458-270-804#.
PLEASE DO NOT CALL WHILE DRIVING!
+1 (929) 205-6099
+1 (301) 715-8592
+1 (346) 248-7799
+1 (669) 900-6833
+1 (253) 215-8782
You can also attend a clinic by COMPUTER, tablet, or smartphone. Your device needs a working microphone.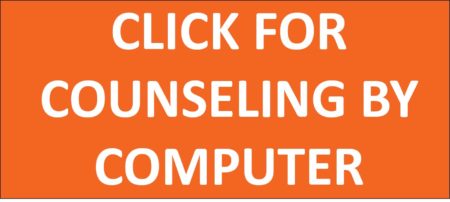 Or paste this link into your browser: https://zoom.us/j/458270804
To attend a clinic using the SMARTPHONE "one-tap mobile" button: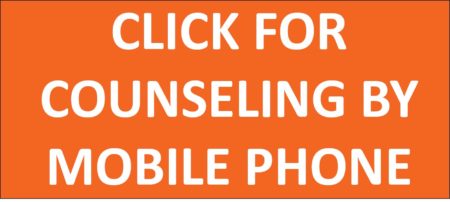 When prompted, press #.
IF THE LINE IS BUSY, try the first one-tap mobile link below. If that doesn't work, move to the next link. Or, use phone-in instructions above.
+1 (929) 205-6099
+1 (301) 715-8592
+1 (346) 248-7799
+1 (669) 900-6833
+1 (253) 215-8782
Services for Spanish and Hmong Speakers
Services for Spanish and Hmong speakers remain the same. The client can simply call our main number (612-870-0565), dial extension 2 (Spanish) or 3 (Hmong), and leave a message with the call-back phone number.
Counseling by Appointment
If you have an upcoming appointment with a counselor, leave a voice mail for your counselor (call 612-870-0565) to find out how your appointment will be conducted now that in-person meetings are not possible.