Thank You for Supporting Walk-In
We'd like to extend a big thank-you to all of our supporters and volunteers for making it possible to provide free mental health services for all comers during the past year! In 2017, we served a record number of clients -- 2,648 people in 6,853 free counseling sessions. In 2017, 165 volunteers donated approximately 18,000 service hours (e.g. counseling, case consultation, outreach, and administrative assistance) valued at $1,115,000. The contribution of our volunteers over the past 48+ years is estimated at more than $25 million. Click here to read more.
For 47+ years...
We have helped thousands of people--individuals, couples and families--stabilize and resolve emotional issues by providing free, anonymous counseling. We are open to all comers every weekday during clinic hours in Minneapolis and Saint Paul. In addition, our training and consultation to helping professionals and organizations has improved the quality of mental health services in the community.
Training: When One Session Is All You Have
On MARCH 14, 2018, 6-8 p.m., Walk-In Consulting and Training Institute Director Gary Schoener will lead a training workshop for mental health professionals on single-session therapy. In many situations, while a counselor may hope to provide ongoing care, the reality is that one session is all that they have. Even if ongoing work is anticipated, a single session framework has the advantage of ensuring that there is value in each encounter. This session will provide some general background and a framework, and then include demonstration of the single-session approach. For the training, 2 CEUs are available. Walk-In Volunteers attend for free. For non-volunteers, a nominal fee is requested.
Registration is required. To register, contact Pang Chang at pchang@walkin.org or (612) 870-0565 x. 111.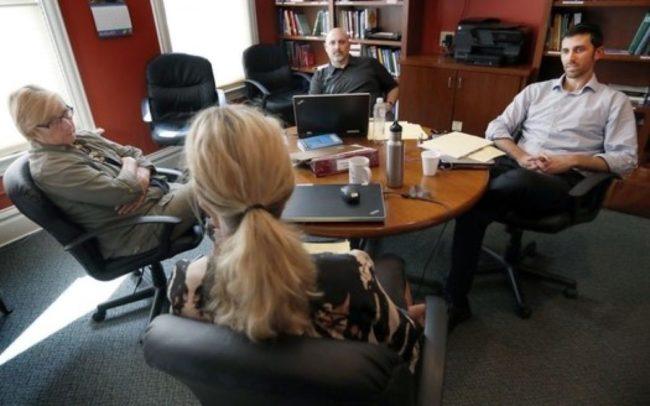 Innovative Walk-In Counseling Center thriving after nearly 50 years
November 14, 2017
Founded in 1969, clinic follows no-fee, anonymous model that has reached thousands.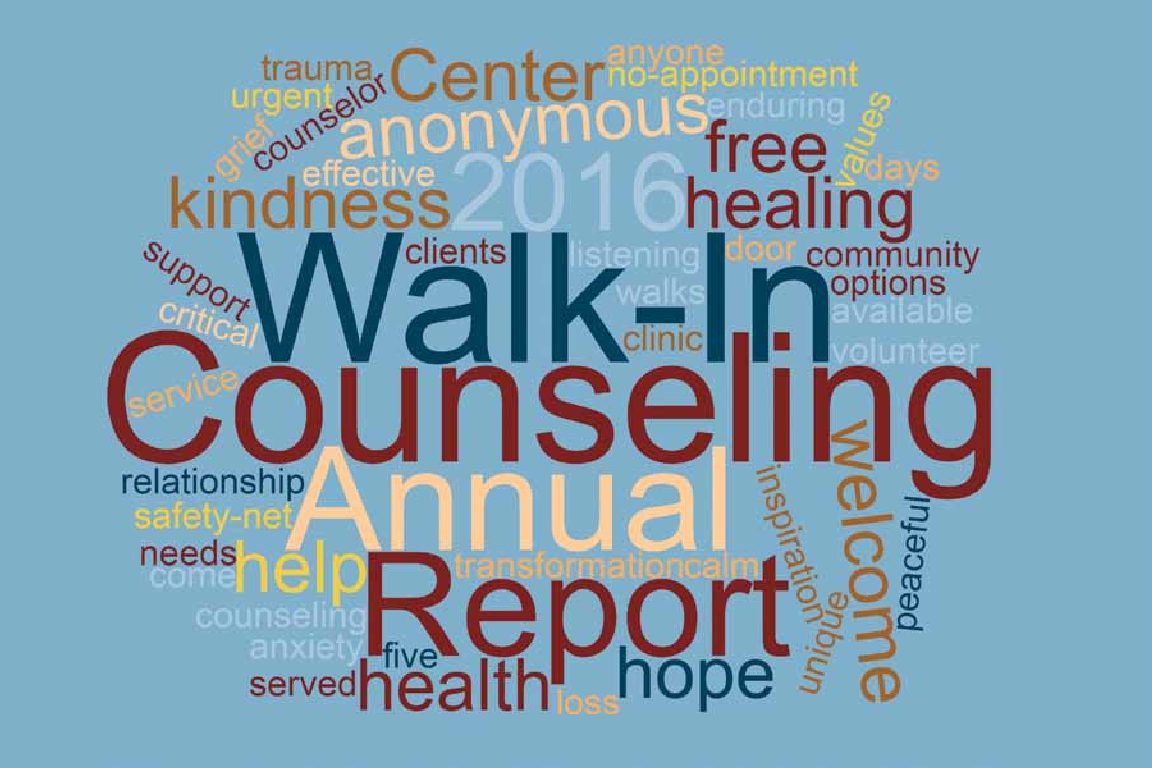 2016 Annual Report
July 27, 2017
To read our 2016 annual report, click on the above heading. Then click on Annual Report.