Farewell to Crisis Connection!
We acknowledge with great sadness the closing of Crisis Connection on June 30, 2018, after 49½ years of serving Minnesotans. (Note: Walk-In Counseling Center's availability is not affected by the closing of Crisis Connection.)  The Crisis Connection telephone number was answered 24-hours per day, 7 days per week and served about 55,000 callers per year statewide. Many Walk-In volunteers have also served at Crisis Connection over the years.
As of June 30, 2018, the single statewide Crisis Connection telephone numbers (612-379-6363 and 866-379-6363) will no longer be staffed to provide personal counseling or referrals for callers who need mental-health related assistance. If you or someone you love is in crisis and needs to find appropriate resources, the following crisis services organizations can help callers by phone.  The county services are the official county crisis outreach team that can help anyone who is in that county at the time of their crisis, regardless of their permanent residence.
Walk-In Counseling Center is also available five days a week at several locations in west and east metro. Hours and locations are listed on the left side of our website.
Many Thanks to the Seward Co-op Community!
During the month of May, all cash register round-up donations made at Seward Co-op were donated to Walk-In Counseling Center through the co-op SEED grant program. We are so grateful to to the co-op community for choosing Walk-In as a beneficiary
of the SEED program! Walk-In provides provide free, no-appointment, anonymous mental health and crisis counseling to all comers, in English and Spanish. Proceeds will support keeping our free services available, meeting increased demand and raising awareness around mental health.
In photograph: Argentina Lerma (left) of the Seward Co-op presents the SEED award check of $30,519 to Mary Weeks, executive director of Walk-In. At right is Christopher Dark of Kuzala Macaroons, which also donated to Walk-In as the SEED Grant recipient.
Thanks to All of Our Supporters!
We'd like to extend a big thank-you to all of our supporters and volunteers for making it possible to provide free mental health services for all comers during the past year! In 2017, we served a record number of clients -- 2,648 people in 6,853 free counseling sessions. In 2017, 165 volunteers donated approximately 18,000 service hours (e.g. counseling, case consultation, outreach, and administrative assistance) valued at $1,115,000. The contribution of our volunteers over the past 49+ years is estimated at more than $25 million. Click here to read more.
For 49+ years...
We have helped thousands of people--individuals, couples and families--stabilize and resolve emotional issues by providing free, anonymous counseling. We are open to all comers every weekday during clinic hours in Minneapolis and Saint Paul. In addition, our training and consultation to helping professionals and organizations has improved the quality of mental health services in the community.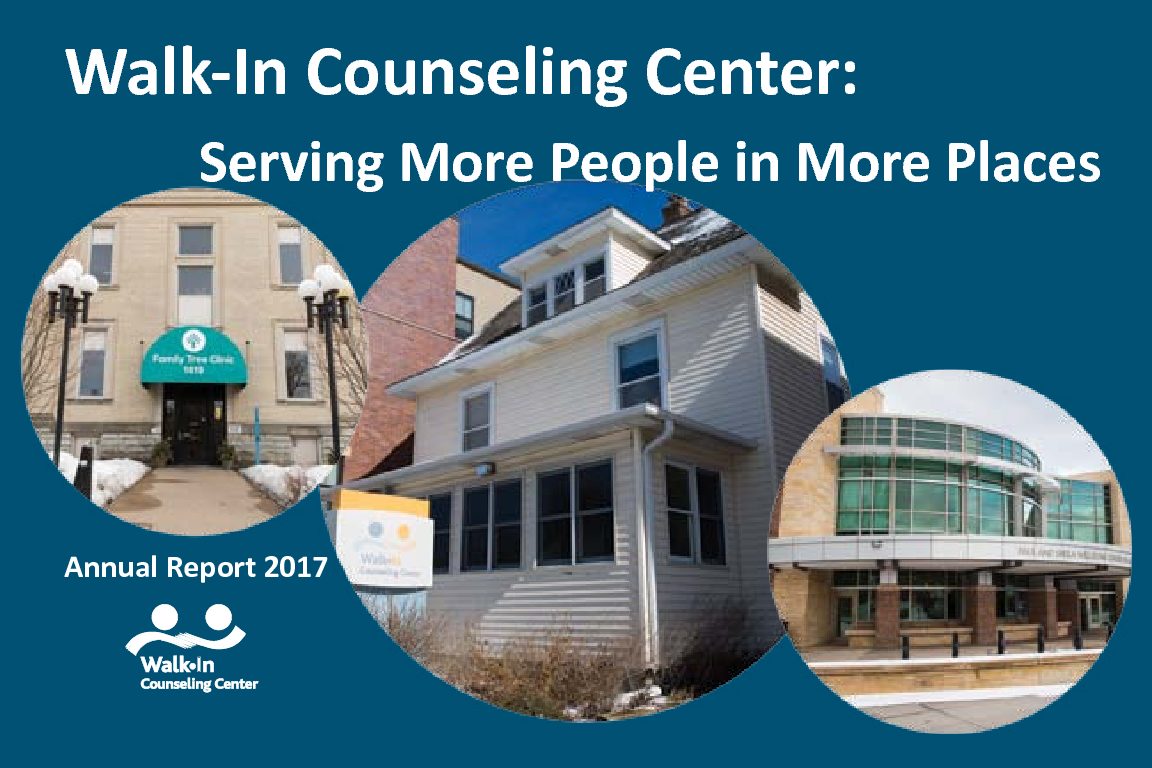 2017 Annual Report
June 20, 2018
To view our 2017 Annual Report, click on the above heading and then click on 2017 Annual Report.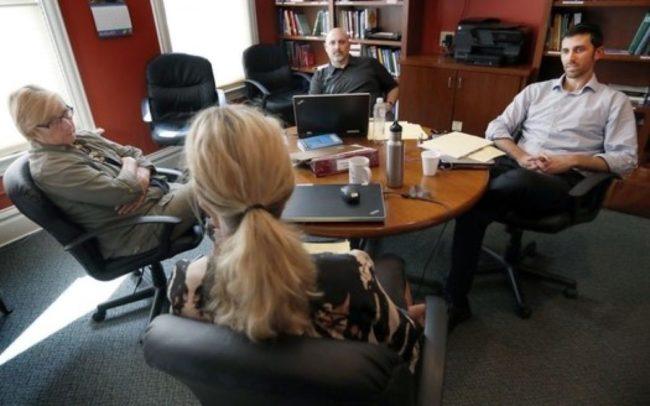 Innovative Walk-In Counseling Center thriving after nearly 50 years
November 14, 2017
Founded in 1969, clinic follows no-fee, anonymous model that has reached thousands.