Free Remote Counseling
Counseling services are completely free and anonymous, with no appointment needed. All of our professional counselors volunteer their time.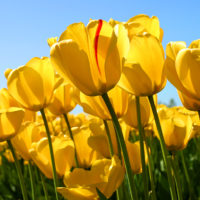 Please Share Your Feedback
Have you used our counseling services recently? We'd love to hear from you.
A 1:1 match, and we're giving away a fountain to support Walk-In
To our amazing supporters and volunteers:
This holiday season, we have a match to meet, provided by a group of generous donors. All new and increased (over 2020) donations, up to a total of $15,000, will be eligible for a 1:1 match if received by Dec. 31.
We know that giving makes people happy -- and giving in support of a friend brings a special kind of joy. In that spirit, we're having a drawing to give away a lovely fountain that has been donated to us.
Each time someone makes a first-time donation in your honor before Dec. 31, you'll be entered in the drawing.
(The donor can list you as an honoree, or you can notify us of a qualifying donation by sending an email to donations@walkin.org.)
As the giving season gets underway, I am again reminded of the generosity--both financial and philosophical--that sustains Walk-In. Thank you for keeping our services -- free, anonymous, no-appointment counseling -- available to all who need us.
Mary Weeks, Executive Director
P.S.: Here is an easy way to share about Walk-In with others by email or social media:
Dear friends, I'm a volunteer/supporter of Walk-In Counseling Center, where people with urgent needs and few options can receive counseling from clinical volunteers every weekday for FREE -- anonymously, no appointment needed during clinic hours. Can you help support Walk-In this year? It would mean a lot to me.
Walk-In has shareable posts on Facebook, Twitter, and LinkedIn as well.
For 51 years...
We have helped thousands of people--individuals, couples and families--stabilize and resolve emotional issues by providing free, anonymous counseling in Minneapolis and Saint Paul. We are open to all comers every weekday during clinic hours, by phone or computer during the pandemic. If you are seeking treatment for issues including anxiety, depression, suicidal ideation, trauma, substance abuse, or if you are concerned about a loved one, Walk-In can help. Feeling overwhelmed, whether it be from relationship issues, grief and loss, job loss, or school problems, you are not alone. Getting help could be the healthiest thing you do.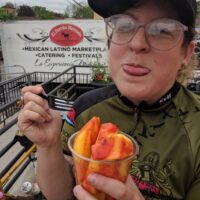 "I try not to be too serious:" Luci R.
November 12, 2021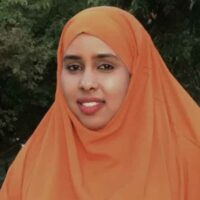 'Where would we be without Walk-In?'
November 1, 2021