Assessment & Coaching of Impaired Professionals
For more than 40 years Walk-In Counseling Center has been a leading expert in the evaluation and rehabilitation of who have come under disciplinary order because of misconduct.
Examples of professionals we have helped include:
Clergy
Spiritual counselors
Church officials
Youth pastors
Psychologists
Psychiatrists
Social workers
Youth Workers
Substance abuse counselors
Mental health workers
Coaches
Teachers
Principals
School administrators
Physicians
Nurses
Chiropractors
Dentists, dental hygenists
Physical therapists
Occupational Therapists
Some evaluations are done specifically at the request of the professional him or herself, while others are done under some sort of order (e.g., by a licensing board).  Evaluations are tailored to the specific situation, the case, and the requirements of the party requesting the evaluation.
In addition, remedial boundaries coaching as part of a rehabilitation plan and expert testimony are also available for those being evaluated for:
Boundary violations and unprofessional conduct (e.g., sexual abuse by therapist)
Pattern of over-involvement with service recipients, family members, congregants
Presumed mental health and/or substance abuse problems
Problems with anger and disruptive behavior
Professional Training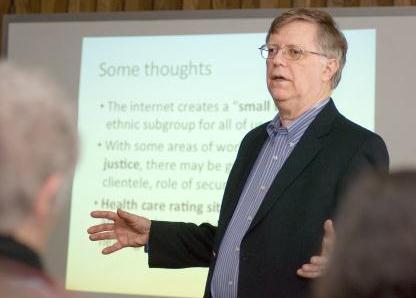 For more than 40 years, Walk-In Counseling Center has provided training both nationally and internationally for psychologists, counselors, social workers, health care providers, educators, clergy and other professionals from various disciplines.
Workshops from a few hours to several days in length can be customized to meet the needs of any size audience.
Training topics include:
Professional ethics and boundaries
Ethical challenges of social media
Sexual misconduct
Clinical supervision
Intervention with high risk clients
Ethical/legal dilemmas
Practitioner wellness and self-care
Brief Therapy
Consultation to Professionals and Organizations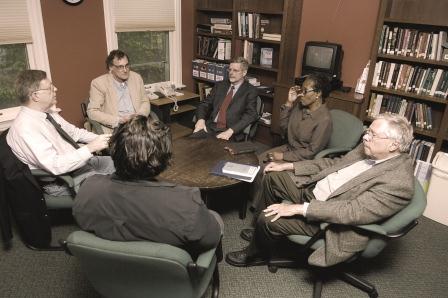 For more than 40 years, Walk-In Counseling Center has provided consultation and advice to professionals and groups regarding issues such as:
Investigations of client complaints
Professional impairment or misconduct
Ethical/legal dilemmas
Program design
Organizational policy
Consultations can be done via phone, internet, or in-person with:
Administrators and supervisors with concerns about troubled employees
People investigating complaints from clients and others
Program staff charged with developing policies and procedures that protect clients
Ethics committees, licensing boards, and others
Clinics, practice groups, religious institutions, or schools responding to a complaint
Clinical Consultation
The Consultation & Training Institute provides advanced clinical consultation to organizations without internal clinical supervision through a psychologist or clinical social worker, such as substance abuse programs, community corrections, small social service organizations, and others.
Services include:
Attendance at staff or team meetings on an ongoing or periodic basis
Providing phone consultation on individual cases
Administering, scoring, and interpreting psychological tests to aid in diagnosis or case planning
Discussing alternative approaches to handling difficult client cases
Groups of independent practitioners also benefit from our services in:
Consultation on ethical practice issues
Support and peer consultation for sole practitioners or small practice groups
Continuing education credits (CEU's) on specific training topics
Call Gary Schoener at 612-870-0565 x107, or email Gary to discuss your unique needs.
Free Counseling Services
Counseling services are completely free and anonymous, with no appointment needed. SOME CLINICS ARE NOW IN PERSON! All of our professional counselors volunteer their time.