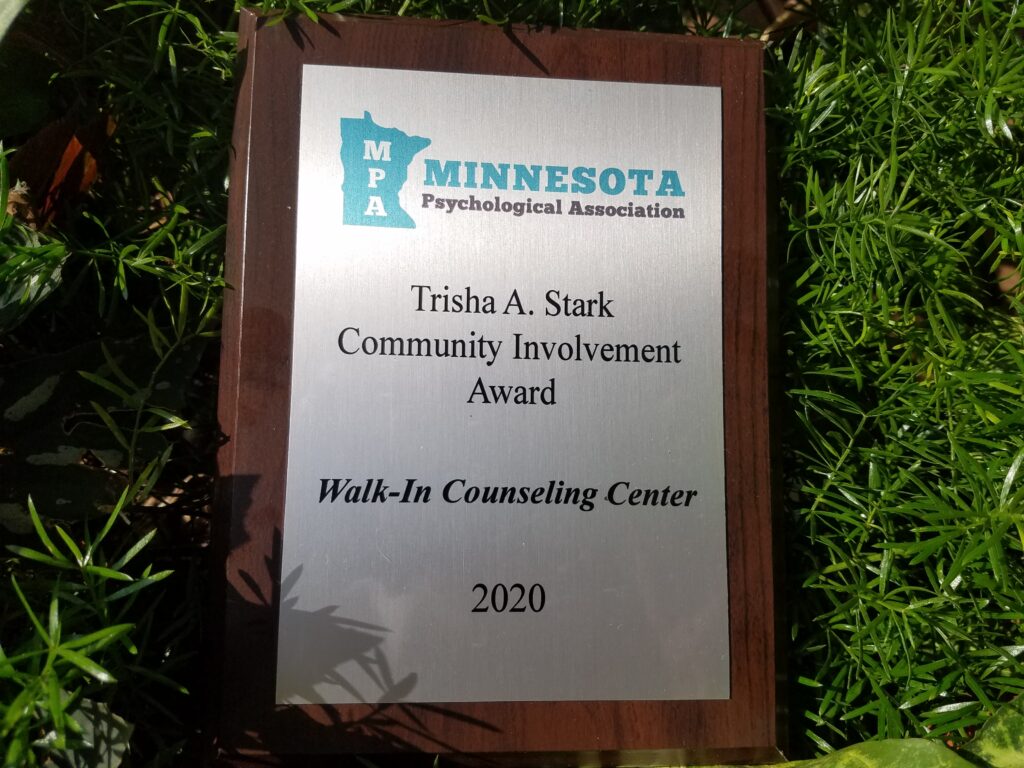 Walk-In Counseling Center has won the 2020 Trisha A. Stark Community Involvement Award from the Minnesota Psychological Association. The award is for "significant contribution to the community" through the involvement of psychologist volunteers to "improve mental health of individuals or the community at large."
"We are thrilled and honored to be recognized this way," said Mary Weeks, executive director of Walk-In Counseling Center. For more than 50 years, Walk-In has served thousands of clients for free. The value of the services provided by some 3,000 volunteer clinicians over that time is estimated at $28 million.
The award is named in honor of Dr. Trisha A. Stark, a long-time volunteer and former board member at Walk-In. The Minnesota Psychological Association states that the award "memorializes Dr. Stark's unfailing advocacy for underserved members or our community. … Her passion is to ensure that all people, especially those most in need, receive effective and prompt access to needed mental health services and other services."
To read about the other 2020 Minnesota Psychological Association award recipients, click here.